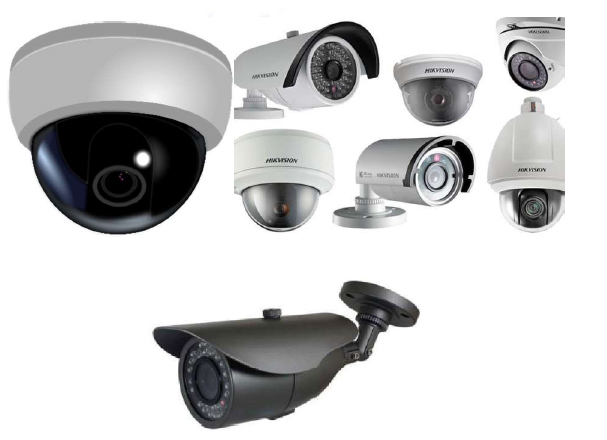 When dealing with a number of customers, visitors and stock and freight consignments, you need reliable warehouse security systems. Installing a high-quality and dependable security system is an effective way of ensuring the safety as well as the security of your staff and warehouse goods. You can not only prevent employee theft but also get maximum protection against thefts and burglary.
Want To Improve The Security Of Your Warehouse?
Your warehouse plays an important role in managing the supply chain. Here you store your expensive items and goods which is why it needs to be 100% safe and secure. There are many ways by which you can improve the security of your warehouse, among which some are securing the warehouse perimeter, reinforcing the entryways, creating backups of remote camera footage and conducting background checks on employees. Other than this, one of the quickest and most effective ways is to choose the best warehouse security system for your warehouse.
Why Install A Warehouse CCTV System?
To ensure your warehouse is completely safe and secure, you cannot only rely on video cameras or other advanced security systems. You need a comprehensive security plan to make sure your warehouse and surrounding areas stay protected against thefts and burglaries. At Hawk Vision Business Solutions, we help our clients choose and install the most advanced and best security camera systems. With a variety of security cameras available at our online store, we will help upgrade your warehouse's security 24/7.
Read More

The thermal sensor technology enables quick identification of people and occurrences in both low-light and full darkness situations. The security cameras are designed to identify any potential incidents that might occur in your warehouse. They are great for securing your area during an emergency.

PTZ cameras are yet another advanced security solution that provide a wider field of view as compared to other traditional cameras. You can monitor an area or detect a moving target immediately.

TIOC is a specialised three-in-one camera system that offers 24/7 colour monitoring and helps detect threats and intruders.

SMD helps in analysing a person or vehicle using the latest motion detection technique. In case there is a thief or intruder, it alerts you through an alarm. You can quickly search for the target and keep a check on the area throughout the day and night.

Starlight is an energy-saving device that provides full-colour images at night.

Darkfighter is a specialised sensor that works by determining the image quality in low light.

Acusense is used to distinguish visitors and vehicles from moving objects.

Looking For A Warehouse Security Alarm System?

Alarm systems are used to prevent thefts and burglaries by notifying the person during an emergency. If you have a 24-hour monitoring system in your warehouse, you can improve the security of your warehouse. We at Hawk Vision Business Solutions offer the latest security alarm systems ideal for a variety of spaces.

Why Install An Access Control System?

Access control systems are designed to specially control, monitor and manage the person who has access to your internal systems. This control system is used to take time attendance, this way you can keep a track of your staff and improve their performance and productivity. Such systems also ensure the safety of your workplace and keep a check on who enters the building or room and at what time.

What Is The Cost Of Warehouse Security?

You need to consider the following factors:

Size of the warehouse
Length of the roof
Total internal/external cameras required

Generally, a warehouse security system will cost you around $5,000 to $25,000.

Why Choose Hawk Vision Business Solutions?

Are you searching for trusted warehouse security installation services in Melbourne? Hawk Vision Business Solutions can help. We've been in the business for many years, our clients entrust our services with reliable security solutions for warehouses, hotels, hospitals and so on. We are here to help you find a suitable security solution with no hidden charges.
For Other Warehouse Security Systems, Click On A Banner Below: