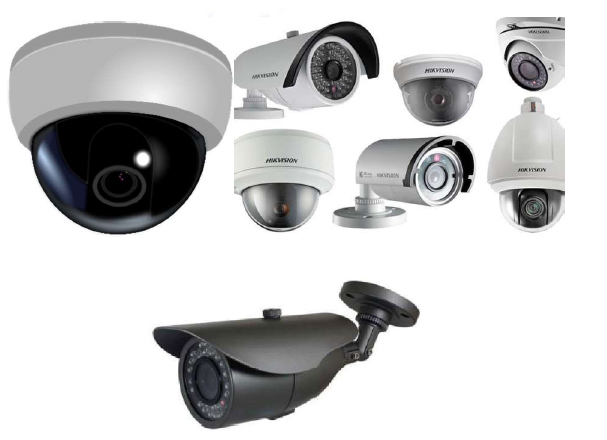 Are you running a retail business? Are you concerned about securing your premises and the safety of your customers?
Are you concerned about theft and Stock going out the back door? Are you facing problems handling cash or poor site hygiene?
If the answer is yes, then you need reliable security solutions to fully secure your business so that you can carry out all your business operations safely.
At Hawkvision, we use the best security systems in the market, such as Bosch, Dahua, Hikvision, Inner range and various other brands with newer technologies to secure your premises and give peace of mind to our customers.To secure a simple retail business following are required: CCTV system, Intrusion alarm system and Door access control.
With CCTV, we install Security cameras in various core areas of your premises to secure and monitor any activity. It helps deter property crime and workplace theft. It also helps collect evidence of any incident and implement Workplace Health and Safety Measures and Procedures.
Read More

For example

IP CCTV cameras are installed at every entry and exit to monitor any access events. The high-resolution cameras help get a clear picture and identify the person entering the premises.
4k Cameras are installed at cash register tills to monitor all incoming and outgoing cash and transactions at the counter. The picture quality is good enough to differentiate any cash bills. These cameras also help with deterring workplace thefts and collecting evidence if any event occurs.
High-resolution cameras in storage areas to monitor your stock and deliveries from your suppliers; we have high-quality cameras designed to withstand various temperatures and operate in cold freezers, fridges and hot ovens.
Cameras in common areas to monitor cleanliness and WHS systems. They also capture any events such as fights between customers and employees.
Active deterrence cameras are installed outside premises to capture events and monitor any car park areas; they also help deter loiters and suspicious people roaming in the vicinity of your place. These cameras have predefined audio messages played when anyone enters the property during unauthorised times.
Cameras are installed in office areas to monitor and capture all office events. They also help identify any unauthorised access and deter fraud within the premises.
For restaurants and bakeries, we install cameras in kitchens to monitor the safety and well-being of employees and also help monitor the company procedures and applied by employees. A good Surveillance system not just helps with security but also with better management of the business.

How we can implement alarm systems in business and how is it beneficial for businesses?

Bosch 6000 alarm system is the most reliable and efficient alarm system we can install for a business today. It has motion sensors at entry and exit to monitor any unauthorised access and intrusions. Alarm systems comprise motion sensors, door sensors, sirens, keypads and communicators.

Alarm systems have an inbuilt backup battery to operate in case of power failure. During off-hours, users can arm the system and leave the property. The motion sensors will continuously monitor the place for any intrusion. If any intrusion occurs, it triggers sirens internal and external and sends a notification to the authorised person of the business. It does have the capability to get the system monitored professionally by the company. Hawkvision uses Securitas to monitor all the alarms and send alarm responses if users are unavailable to attend to the intrusion.

We can also monitor Smoke alarm sensors with Bosch 6000 and get notified in case of a fire on the property.

Door access control systems:

When it comes to the security of a premises, access control is extremely important. You'll want the building to remain as secure as possible but without compromising on the convenience of access for those who need to get into the building. Access control systems allow you to do just that.

Benefits of having access control systems are

Establish protocol, enable or revoke access rights instantly
Obtain real-time monitoring control of entry and exit points
Increase workplace productivity and efficiency
Reduced costs resulting from theft, property damage and loss of business reputation
Limit access to hazardous areas to help meet health and safety requirements
Track frequency and location by specific users and visitors within the facility
Provide alarm events upon unauthorized access or doors left unsecured
Provide convenience for employees to enter premises via their smartphone
Remote 24/7 access control management via mobile or web app
Integrated with video surveillance, alarm system & other software
For Other Retail Security Systems, Click On A Banner Below: