PROTECT is the world's number one Fog Cannon™ security
We bring together the best of European quality and Danish design.
When it comes to choosing a Fog Cannon™ to secure your property, PROTECT Fog Cannons® have the industry's most comprehensive and technically advanced range of products.
By choosing a PROTECT Fog Cannon® you benefit from having a system that actively stops burglary, robbery, and vandalism. The ultimate peace of mind!
Why we are the number one Fog Cannon™ in the world
There is a PROTECT Fog Cannon® to suit your home, office, retail outlet, warehouse and worksite
You can install the PROTECT Fog Cannon® so they are visible or concealed – the choice is yours!
Our development and technical support is carried out in-house by experts in fog security and electronics – locally and globally
Patented technology – less moving parts means less potential issues
We sell our highly innovative products through dedicated distributors and alarm installers in over 50 countries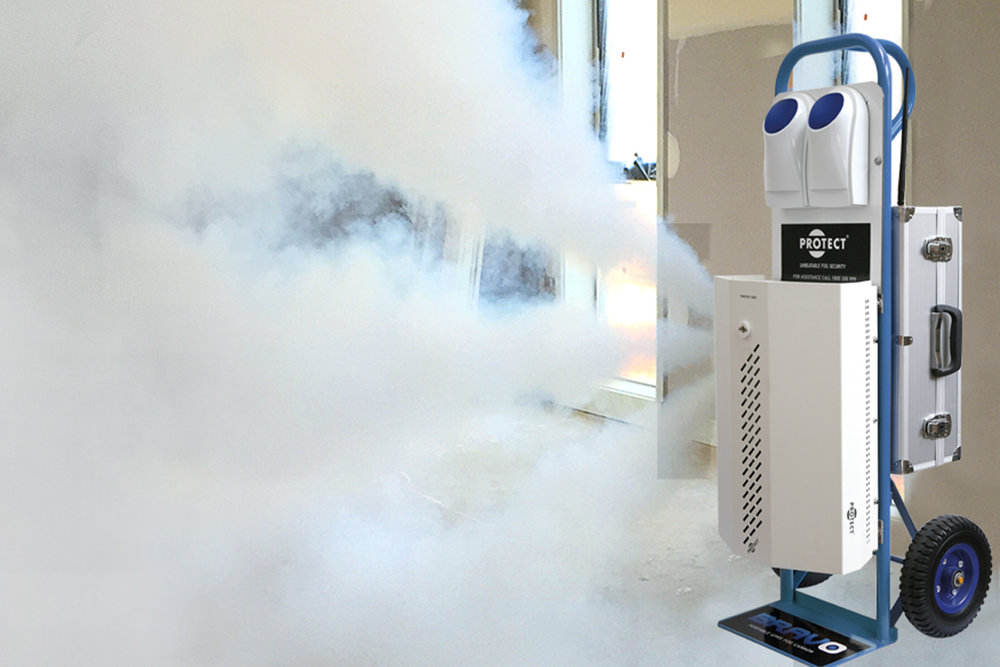 Advantages of a PROTECT Fog Cannon®
Actively stops burglary, robbery, and vandalism
PROTECT Fog Cannons® leave no residue and the fog is completely harmless to humans, animals, clothing, furnishings, IT and electrical equipment
The fog can last up to an hour
Can be added to your existing alarm system
Option of wireless and smart phone app control
Duress panic button
Low cost and energy efficient
Up to 3-hours battery back-up (in the event of a power failure or power outage)
5-year warranty – provides peace of mind
>Low risk – lower insurance premium
Recommended by police and insurance companies