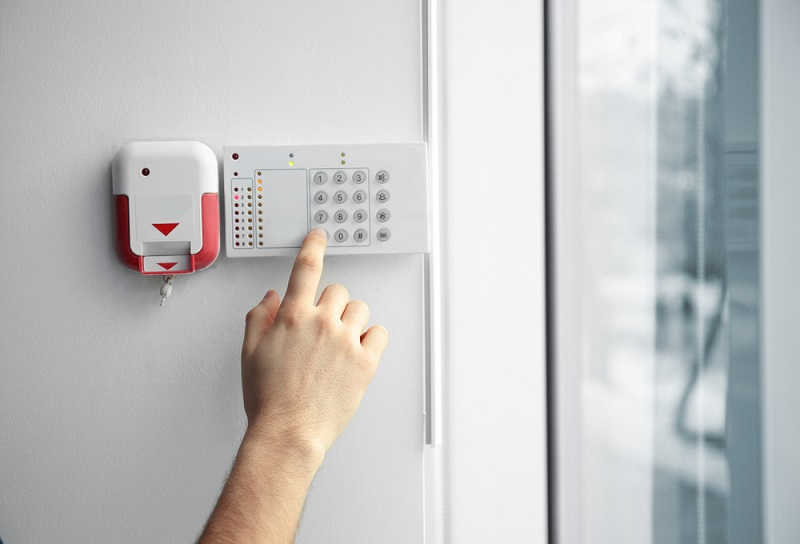 While the sight of a 24-hour watchman may deter burglars and other criminals, some homeowners may find they are more comfortable with an alarm that continuously monitors their property. Monitoring services can be a great way to maintain peace of mind while you're away and provide necessary evidence in the event of a crime.
Read More

What security level do I get?

Many people are unsure what security level they are getting for their money. Some people think they need to have a security guard at home twenty-four hours a day, seven days a week, to be safe. Others may think that having an alarm system is enough. The truth is that the level of security you need depends on your circumstances and the amount of money you are willing to spend. For example, if you live in a high-crime area, you will need a higher level of security than someone who lives in a lower-crime area. You may also need more protection if you have expensive belongings that someone might want to steal. On the other hand, if you do not have any valuable possessions and live in a low-crime area, you may not need as much security.

When you're not home, you must know that your security is still in place. A security-connected back-to-base monitored alarm can provide you with the protection and support you need, all day and all night. With round-the-clock monitoring, your alarm system will be constantly watched, so you can relax and enjoy your time away.

If there's ever an emergency at home while you're away, our team is available 24/7 to help. We'll work with the authorities to ensure your property is safe and secure. So, whether you're on vacation or just out running errands, a security-connected back-to-base monitored alarm provides you with the peace of mind you need. The security alarm monitoring centre is staffed by experienced professionals 24 hours a day, seven days a week. This means we can connect to it 24/7 to monitor your security continuously. Our team is highly trained in using the latest technology to protect your property. So, whether you're at home or away, you can rest assured that your security is in good hands.

24/7 alarm response patrols

When you sign up for 24/7 alarm monitoring, you're signing up for more than just protection from burglars and home invaders. You're also getting access to the highly skilled and trained security dispatchers who monitor your alarm system 24 hours a day, seven days a week. These dispatchers are experts in their field and are ready to respond to any alarm signal triggered by your home or property alarms. They can quickly assess the situation and dispatch the appropriate emergency personnel to deal with the situation. So, if you're looking for round-the-clock protection for your home or property, sign up for 24/7 alarm monitoring.

How does alarm monitoring work?

An alarm system is attached to your phone line or, in some cases, to a wireless network, which sends signals from the alarm panel to a central monitoring station. When the alarm is triggered, the monitoring station notifies the authorities and provides them with information about the situation.

How much is the cost involved?

When it comes to security for your home or office, you want to ensure that you are getting the most bang for your buck. You need a system that will provide you with round-the-clock monitoring and protection. But how much is that going to cost you? The good news is that a variety of 24/7 alarm monitoring applications are available, so you can find one that fits your budget. Whether you are looking for a basic system or something more elaborate, there is an option for you. One crucial thing to remember when shopping for an alarm system the monthly monitoring fee is. Be sure to ask about these fees and compare them among different providers. Also, ask about any installation or activation fees that may apply.

Your home or business is one of your most valuable possessions. You work hard to provide a comfortable and safe place for your family, and you want to be sure that it's always protected. That's where alarm monitoring comes in. With round-the-clock monitoring, you can rest assured that your property is being watched. The monitoring service will detect unauthorized activity and alert the authorities, so you can quickly get the help you need.

Alarm monitoring is integral to home or business security and can provide peace of mind for families across the country. By choosing a reputable alarm monitoring company, you can ensure that your property is in good hands. So why not give it a try today? Contact Hawk Vision today!
Tell Your Security Needs
Interested In: