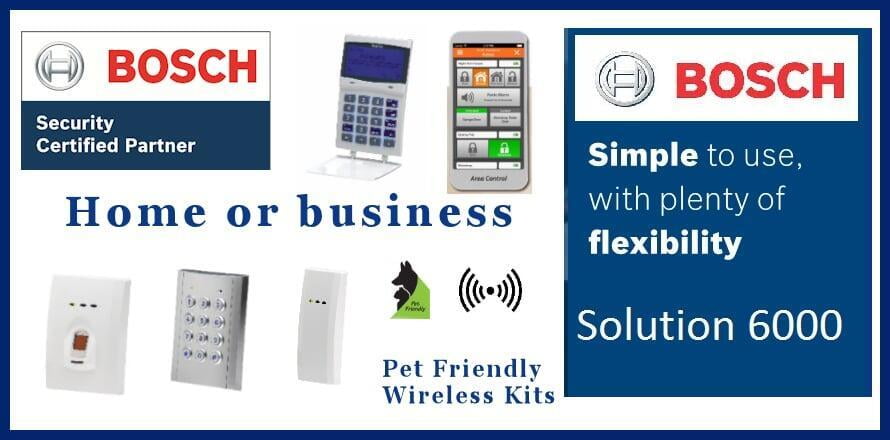 Are you looking for a home alarm in Melbourne to secure your property?
At HawkVision, we bring you an extensive range of home alarm systems to suit the needs of your property. We believe that feeling secure in your home is extremely important and you need to equip it with effective security solutions. While there are several measures that you can take, alarm systems in Melbourne make a reliable option. With a robust alarm system, you can prevent undetected access and have a deterrent on your property. It adds an extra layer of security against a break-in. If you would like to find out more about our alarm systems, connect with us.
Read More

Alarm Monitoring in Melbourne

We are a leading provider of security solutions and our wealth of experience has enabled us to offer the best to our clients. As a trusted supplier, we understand your concerns and bring you the best alarm systems to keep your home safe. With our service, installing an alarm is convenient, affordable and a hassle-free process. Our alarm systems are known for their accuracy in detecting any type of motion and the clear and loud sirens ensure that you get the notification of any forced access.

Alarm Installation in Melbourne

Looking for an alarm to make yourself feel more secure?

We have alarm systems that serve as an effective deterrent and give you the peace of mind that your home is well-protected. Our unrivalled product range is backed by our exceptional service. With our installation and support service, you can secure your home in the best possible way. Choosing the best alarm is guided by several factors like your home, budget and preferences. Our products are priced reasonably and we have various home alarm packages to choose from. We want to offer as many choices to our customers and that is why we have several packages for you to choose from. With options to suit your individual needs, getting an alarm system is so much easier.

Are you keen to level up your Home Security System?

Check out the alarm systems that we have here. We believe that choosing the right alarm system for your home requires consideration of several factors and are here to assist you. We have a team of specialists and will be happy to discuss your requirements and budget to suggest the best option. We will also take you through the features of our products to ensure that you find something that is perfectly compatible with the security needs of your home.

If you have any doubts or would like to find out more, feel free to reach out to us. We will be happy to assist you.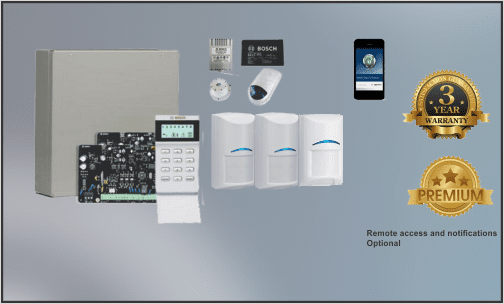 BOSCH 2000 3
PIR KIT HOME ALARM PACKAGE $750
1 x Bosch 2000 panel kit
1 x Icon Keypad
3 X bosch PIR Motion Detection
1 x External siren
1 x internal Siren
1 x Battery and Power Pack
Remote access Optional
Fully installed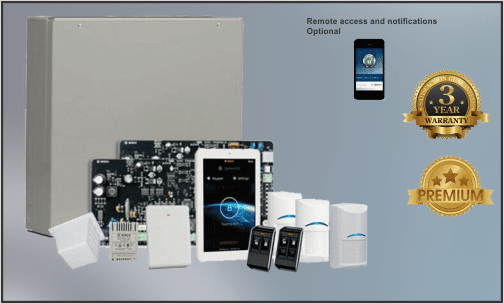 BOSCH 2000 3
PIR TOUCHSCREEN KIT HOME ALARM PACKAGE
​$975
1 x Bosch 2000 panel kit
1 x Touch Screen Keypad
3 X Bosch PIR Motion Detection
1 x External Siren
1 x Internal Siren
1 x Battery and Power Pack
Remote access Optional
Fully installed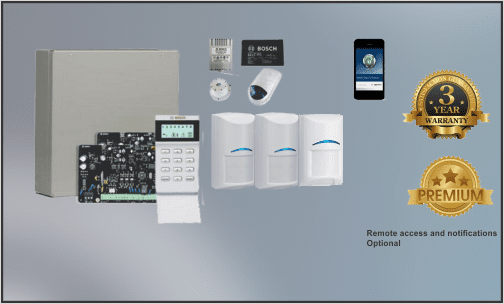 BOSCH 3000 3
PIR KIT HOME ALARM PACKAGE
​$799
1 x Bosch 2000 panel kit
1 x Touch Screen Keypad
3 X Bosch PIR Motion Detection
1 x External Siren
1 x Internal Siren
1 x Battery and Power Pack
Remote access Optional
Fully installed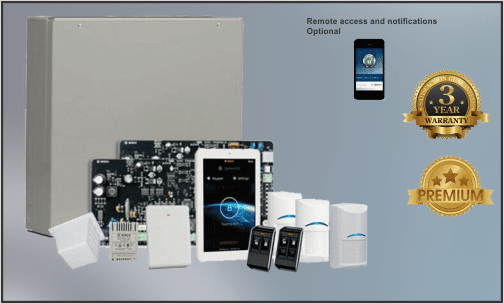 BOSCH 3000 3
PIR TOUCHSCREEN KIT HOME ALARM PACKAGE
​$999
1 x Bosch 3000 panel kit
1 x Touch Screen Keypad
3 X Bosch PIR Motion Detection
1 x External Siren
1 x Internal Siren
1 x Battery and Power Pack
Remote access Optional
Fully installed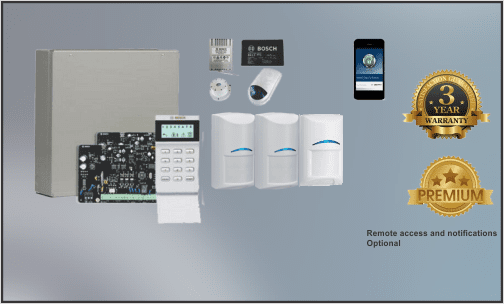 BOSCH 3000 2
PIR WIRELESS KIT HOME ALARM PACKAGE
​$950
1 x Bosch 3000 panel kit
1 x Icon Keypad
2 X Bosch Wireless PIR Motion Detection
1 x External siren
1 x internal Siren
1 x Battery and Power Pack
Remote access Optional
Fully installed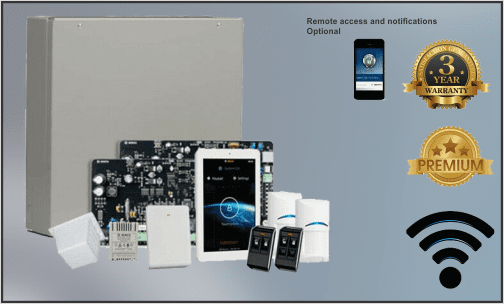 BOSCH 3000 2
WIRELESS PIR TOUCHSCREEN KIT HOME ALARM PACKAGE
​$1150
1 x Bosch 3000 panel kit
1 x Touch Screen Keypad
2 X Bosch Wireless PIR Motion Detection
1 x External Siren
1 x Internal Siren
1 x Battery and Power Pack
Remote access Optional
Fully installed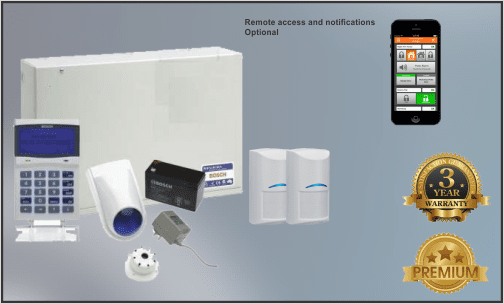 BOSCH 6000 2
PIR KIT HOME ALARM PACKAGE ​$999
1 x Bosch 6000 panel kit
1 x Graphic Keypad
2 X Bosch PIR Motion Detection
1 x External Siren
1 x Internal Siren
1 x Battery and Power Pack
Remote access Optional
Fully installed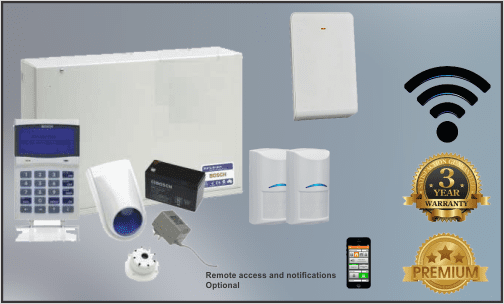 BOSCH 6000 2
WIRELESS PIR KIT HOME ALARM PACKAGE
​$1299
1 x Bosch 6000 panel kit
1 x Graphic Keypad
2 X Bosch Wireless PIR Motion Detection
1 x External Siren
1 x Internal Siren
1 x Battery and Power Pack
Remote access Optional
Fully installed
* Suitable for single storey homes with roof space access, wireless options available
** Internet connection required